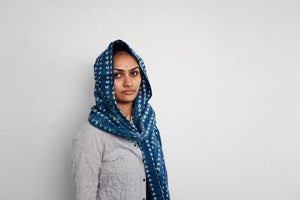 Scarves
---
Zero waste is not just a design philosophy it is OUR future. 
We appreciate the ancient indigo dyeing techniques of the Mossi people in Burkina Faso and want to see their traditional craft carry on.  
We utilize every hand woven strip of these vintage Indigo Cloths to share an heirloom piece that is useful, cozy and so stylish.