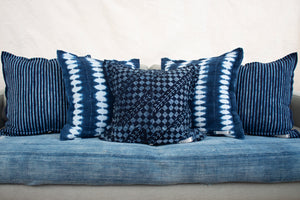 Pillows
---
We have completely fallen in love with indigenous textiles from West Africa. 
Hand loomed and hand dyed by artisans from Mali, Burkina Faso and the Ivory Coast. 
These textiles hold great cultural significance and symbolize deep traditional values. 
Each one exhibits a distinctive style, technique, and dye method.
All created in harmony with nature.